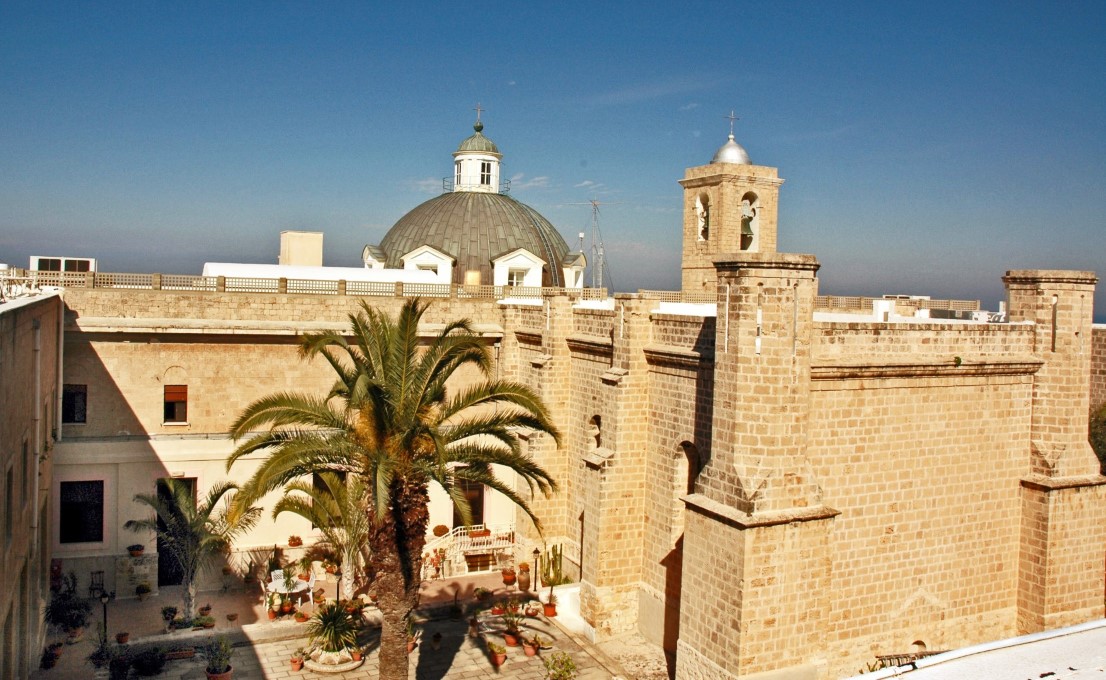 In a video recording addressed to everyone, Haifa activist Wadia Abu Nassar "rejected categorical any solution that would allow the presence of Jewish extremists in any area near Stella Maris Monastery (Mar Elias) in Haifa."
Abu Nassar said that the Christian leaders have contacted Israeli authorities, expressing their total refusal of any presence of "thugs" affiliated with extremist Jewish rabbi who claim that they intend to worship in the area of Mar Elias, believing that the place represents the burial site of the Prophet Elisha. The Church's position is clear. "We reject any negotiations, and we have received messages supporting our position from many parties, including the mayor of Haifa. There will be no negotiations with the aggressors and others, but rather they must be deterred and held accountable."
Abu Nassar also expressed refusal to give "these people or others – certainly not in the monastery -, but even outside the monastery area. "The presence of these people and their likes, even if they are a hundred meters away, constitutes a flashpoint of tension, and we are not ready for such a hotspot to exist in our city, and we do not want young men to be imprisoned because of standing up to these bullies. We thank the youth for their fraternity, but we ask the police to stop the assault, not to negotiate with the aggressor."
he Stella Maris church and monastery have a symbolic significance for their beauty and age but also for their connection to the area: It is the home base for the ancient Catholic order known as the Carmelites, named for the mountain. Each year, thousands of Christians ascend to Stella Maris in a ceremonial procession. Hundreds of foreign tourists visit the church each month.
Christians at Stella Maris are concerned that the Jewish 'visitors' wanted to enter the church despite a prohibition in halacha, Jewish Orthodox law, against setting foot inside a non-Jewish house of worship. Church leaders and Palestinians visiting the church in solidarity are worried that the Breslov 'pilgrimages' represent the possible beginning of an attempt at dominance rather than worship.
A call for solidarity visits produced hundreds of people who gathered for a protest at the Stella Maris Monastery on June 18, 2023.
The Israeli media  has said that the Breslov followers are "seen locally as provocateurs bent on intimidating Arabs,"
The church has now been forced to erect metal gates at the entrance of the church to bar any uninvited visitors. They see the continued attacks on Christians in Jerusalem and other locations as part and parcel of the deterioration of law and order by Israeli officials when it comes to Jewish violence against Christians. Church leaders have been spat upon, and denied visits to various locations while wearing their cross and the Israeli police appears to have paid little attention to the violence of Jewish hooligans destroying Christian churches and cemeteries.


تكافح مجلة "ملح الأرض" من أجل الاستمرار في نشر تقارير تعرض أحوال المسيحيين العرب في الأردن وفلسطين ومناطق الجليل، ونحرص على تقديم مواضيع تزوّد قراءنا بمعلومات مفيدة لهم ، بالاعتماد على مصادر موثوقة، كما تركّز معظم اهتمامها على البحث عن التحديات التي تواجه المكون المسيحي في بلادنا، لنبقى كما نحن دائماً صوت مسيحي وطني حر يحترم رجال الدين وكنائسنا ولكن يرفض احتكار الحقيقة ويبحث عنها تماشيًا مع قول السيد المسيح و تعرفون الحق والحق يحرركم
من مبادئنا حرية التعبير للعلمانيين بصورة تكميلية لرأي الإكليروس الذي نحترمه. كما نؤيد بدون خجل الدعوة الكتابية للمساواة في أمور هامة مثل الإرث للمسيحيين وأهمية التوعية وتقديم النصح للمقبلين على الزواج وندعم العمل الاجتماعي ونشطاء المجتمع المدني المسيحيين و نحاول أن نسلط الضوء على قصص النجاح غير ناسيين من هم بحاجة للمساعدة الإنسانية والصحية والنفسية وغيرها.
والسبيل الوحيد للخروج من هذا الوضع هو بالتواصل والنقاش الحر، حول هويّاتنا وحول التغييرات التي نريدها في مجتمعاتنا، من أجل أن نفهم بشكل أفضل القوى التي تؤثّر في مجتمعاتنا،.
تستمر ملح الأرض في تشكيل مساحة افتراضية تُطرح فيها الأفكار بحرّية لتشكل ملاذاً مؤقتاً لنا بينما تبقى المساحات الحقيقية في ساحاتنا وشوارعنا بعيدة المنال.
كل مساهماتكم تُدفع لكتّابنا، وهم شباب وشابات يتحدّون المخاطر ليرووا قصصنا.